MORNING as in awakening– to our senses, our surroundings, our agency
EXORCISE as in ritual– for purging the body of habitual, socialized choreographies

MORNING EXORCISE is a (virtual) movement workshop, ritual, curriculum, and offering to people (especially from the QTBIPOC community) in need of embodied play, expansive movement, and accessible safety during a global pandemic. Through guided movement meditations and embodiment tasks, we explore new ways of moving and existing together in service of our own freedom and empowerment, working with different themes & provocations from week to week. How can we systematically shatter the habits that limit the ways we move? What are the pathways for moving trauma sedimented in the muscles and joints through and out of the body? How can we reclaim our bodily agency and move through our days with more presence, intention, and freedom? By exorcising oppressive choreographies of the learned body, we allow ourselves to engage in active & deep listening with our body memory, sensations, and surroundings – we create space for our bodies to reveal their truths, depths, and native tools for feeling, healing, alignment, and joy! This is a ritual of pushing back the external world that is embedded in our bodies to make more space for us to feel ourselves and to be present in the world around us. .My hope for these sessions is to inspire the wholeness of all bodies, recognizing the body both as a technology of freedom and site for transformative potential that ripples throughout our shared worlds.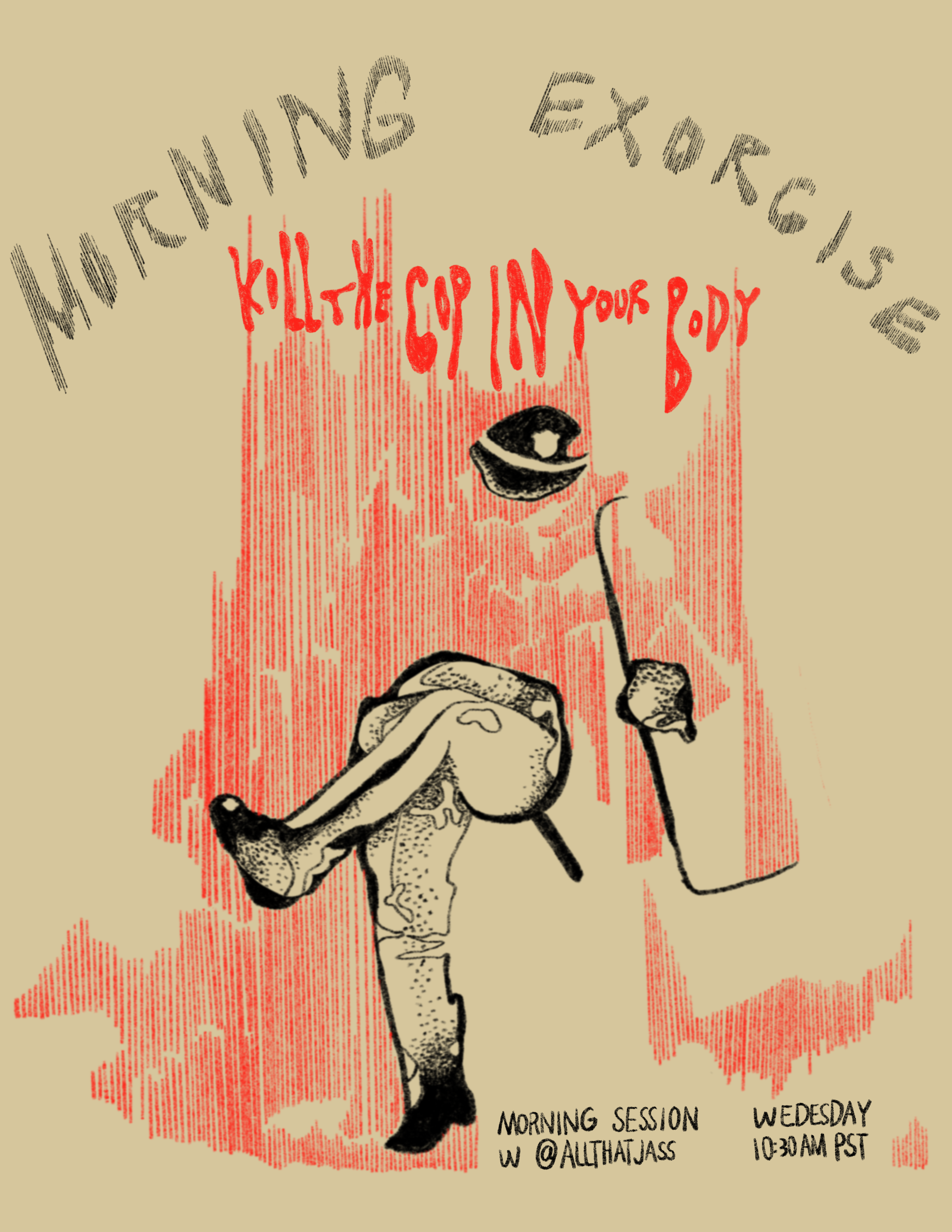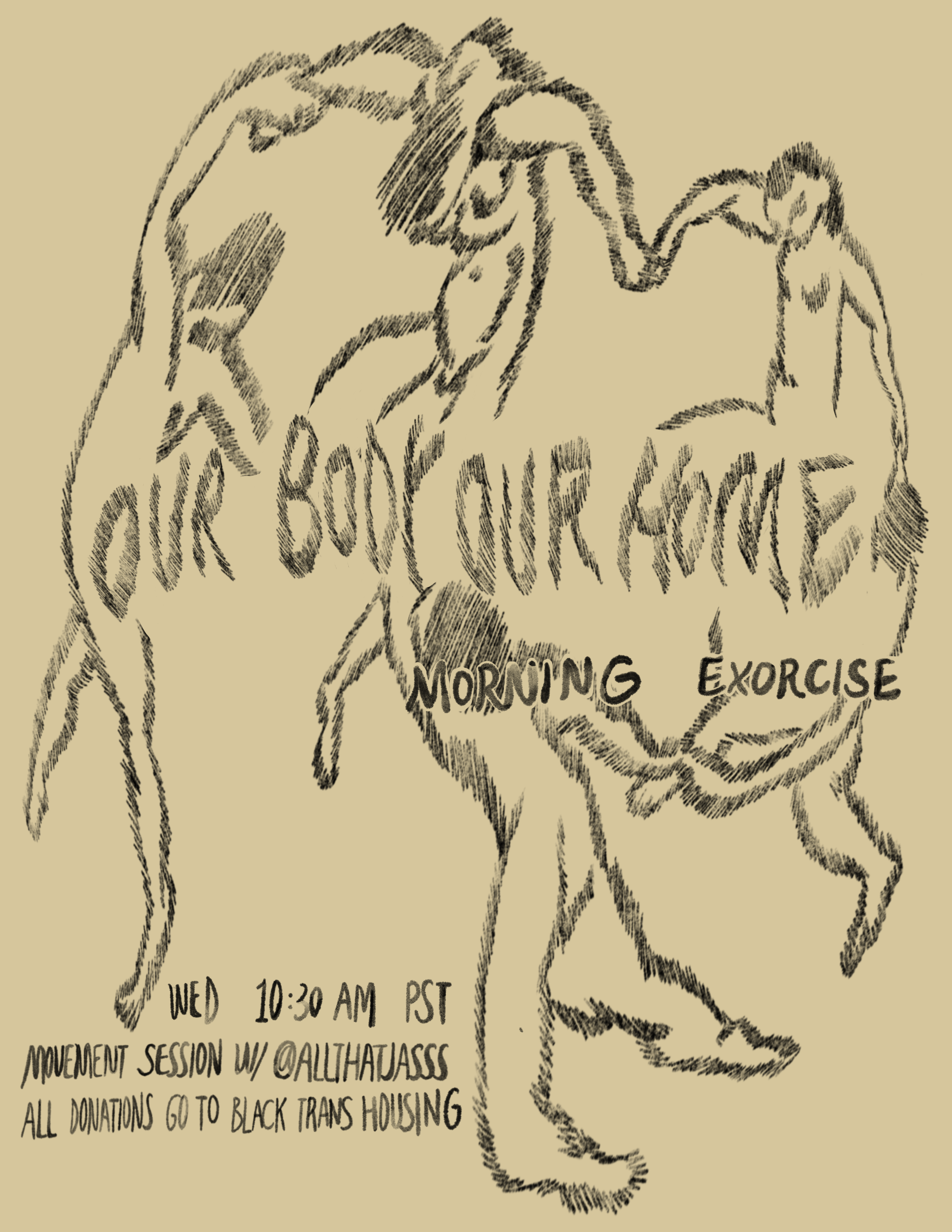 SELECTED PARTNERSHIPS
2022 Experimental Bitch Presents...
2021 NPR Pride
2021 Collective Ideation, DiverseWorks, Houston, Texas
2021 Eros Is A Sore, Terrarista TV, Kassel, Germany
2021 Essence of Embodiment, Smush Gallery, Jersey City, US
2021 metaDEN healing incubator, Brooklyn, US
2020 Jail Bed Drop, SoLA Contemporary, Los Angeles, US
2020 Brooklyn Public Library, Brooklyn, US
2020 The Sunday Jump, Los Angeles, US