Human Measure is Cassils's debut contemporary dance work and is made in collaboration with US choreographer Jasmine Albuquerque, composer Kadet Kuhne, lighting designer Christopher Kuhl, and a team of five trans and nonbinary performers.

Against an unprecedented backdrop of US-based anti-trans legislation Human Measure asks: how do we manifest empowerment, sensuality and self actualization in a society that actively tries to erase us? Insisting upon plurality and avoiding legibility, Human Measure straddles dance and the history of photography. The work is purposefully designed to be difficult to see and is staged in low levels of red light found in photographic darkrooms. The viewer's physiology is hijacked as live after images are seared into the audience's retina by a massive flashing light box, culminating in the active development of one of the world's largest cyanotypes, on stage in real time.

Rooted in kinesiology, martial arts, sports science and personal safety protocols they reinterpret Yves Klein's Anthropometries paintings. As opposed to the models in Klein's work who acted as passive "human paintbrushes", the performers in Human Measure wield the double-edged sword of representation in a collective process of empowered labor.
Featured in
New York Times
Featured in
Los Angeles Times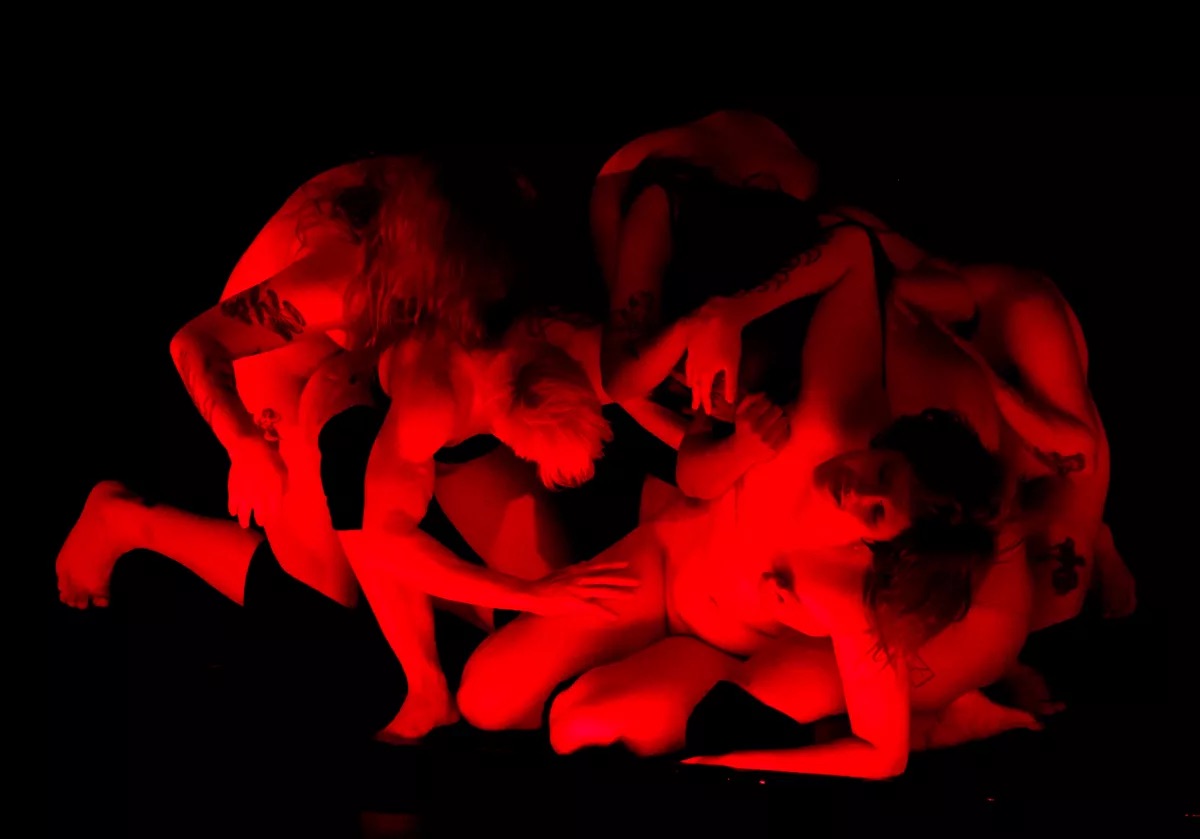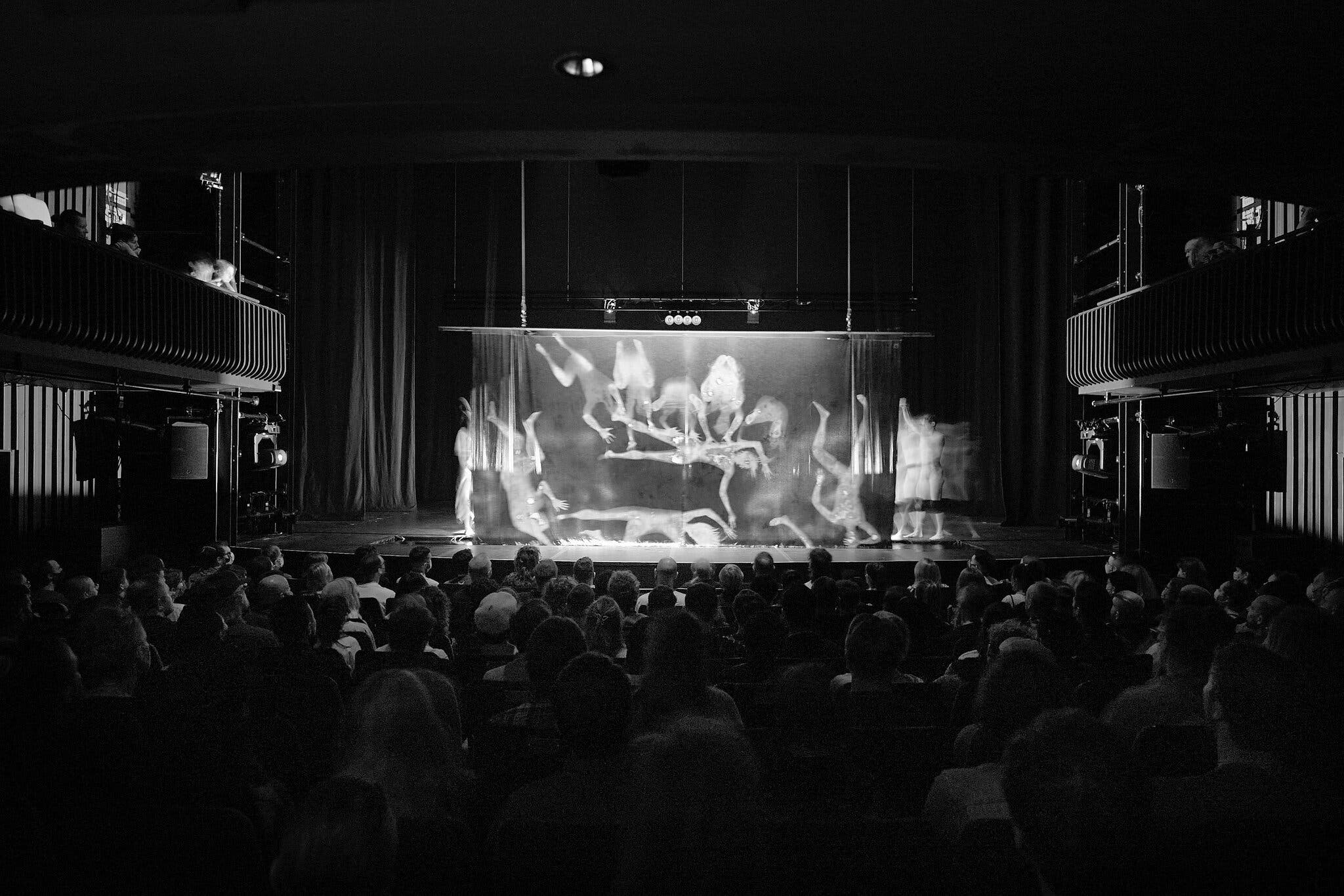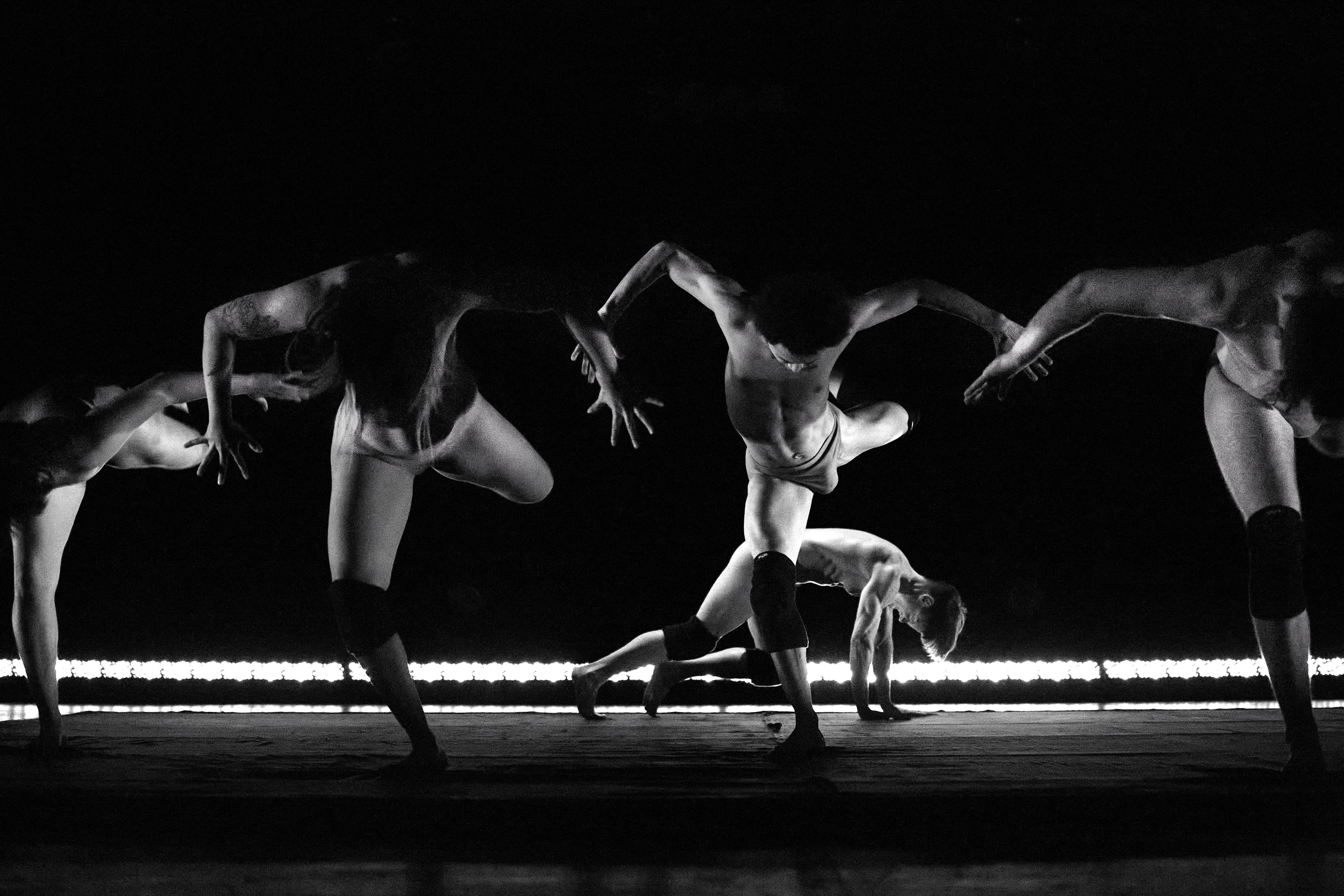 Photos by Manuel Vason & Angel Origi